Joico Blonde Life Bright Glow Oil
Dec 30, 2018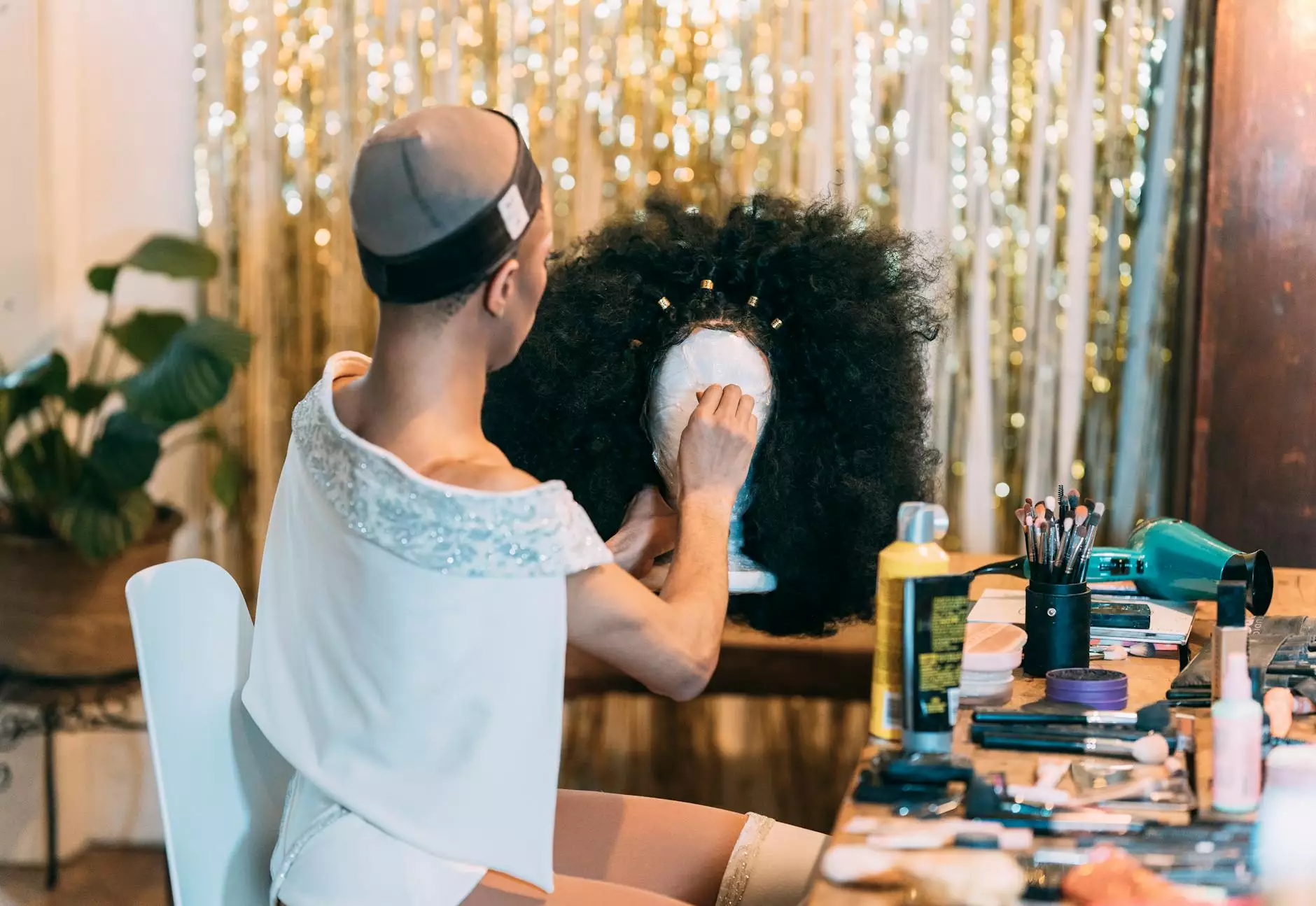 Unlock the Brilliance of Blonde Hair
Welcome to Blush You, your go-to destination for high-quality haircare products. Discover the Joico Blonde Life Bright Glow Oil, an exceptional product designed to elevate the radiance of your blonde hair.
If you're seeking a transformative journey to achieve luscious, vibrant locks, look no further. Our team, led by the renowned hairstylist Anna W, is excited to present this remarkable hair oil that will elevate your blonde hair game to a whole new level.
Your Ultimate Hair Care Essential
Blush You is proud to offer the Joico Blonde Life Bright Glow Oil, a haircare essential that brings out the utmost beauty of your beloved blonde locks. Our expertly formulated oil is designed specifically for blondes, providing them with the care and nourishment they deserve.
Experience a powerful blend of lightweight, health-boosting ingredients carefully selected to enhance brightness, eliminate brassiness, and restore natural shine. The Joico Blonde Life Bright Glow Oil is perfect for all shades of blonde, whether natural or salon-induced. Say goodbye to dull, lackluster hair and welcome a luminous, head-turning blonde mane.
Unmatched Benefits and Results
At Blush You, we believe in delivering unparalleled quality to our cherished customers, and the Joico Blonde Life Bright Glow Oil is no exception. Here's what sets this amazing product apart:
1. Enhanced Brightness
With the Joico Blonde Life Bright Glow Oil, your blonde hair will radiate like never before. Our innovative formula penetrates deep into the hair fibers, infusing them with a vibrant, sun-kissed glow that turns heads wherever you go.
2. Nourishment and Strength
We understand the importance of keeping your hair healthy and strong. Our oil is enriched with nourishing ingredients that deeply moisturize and strengthen each strand, preventing breakage and split ends. This infusion of vitality ensures your hair remains resilient and beautiful.
3. Minimized Brassiness
Say goodbye to unwanted brassiness and hello to a more refined, cooler blonde shade. The Joico Blonde Life Bright Glow Oil neutralizes warm tones, leaving you with a gorgeous, balanced hair color that elevates your overall appearance.
4. Heat Protection
We understand that heat styling is an inevitable part of your hair care routine. That's why our oil provides an additional layer of protection against heat damage. Shield and preserve the health of your hair while achieving your desired styles.
5. Weightless and Non-Greasy
The Joico Blonde Life Bright Glow Oil has a luxurious, lightweight formula that effortlessly absorbs into your hair, leaving no oily residue behind. Revel in the bliss of weightless hydration and let your hair shine without any greasy discomfort.
6. Versatile Application
Enjoy the versatility of the Joico Blonde Life Bright Glow Oil by using it on both wet and dry hair. Apply a few drops before blow-drying to enhance luminosity, or use as a finishing touch to tame flyaways and add an extra touch of brilliance to your styled hair.
Experience the Blush You Difference
When it comes to premium haircare products, Blush You is the name you can trust. Our dedication to customer satisfaction, coupled with our commitment to excellence, has made us a leading provider in the beauty industry. Here's why you should choose us:
Expertise: Hair by Anna W, our talented and experienced hairstylist, ensures that all our products are carefully curated to meet your specific hair needs.
Quality: We offer only the highest quality products meticulously crafted with the finest ingredients, giving you the results you desire and deserve.
Customer Service: Our friendly and knowledgeable customer support team is always ready to assist you, ensuring a seamless shopping experience from start to finish.
Fast and Secure Shipping: Enjoy swift delivery and peace of mind with our reliable shipping service. Your satisfaction is our top priority.
Guarantee: We stand behind the quality of our products. If you're not completely satisfied, we offer a hassle-free return policy.
Unlock Your Blonde Hair's True Potential
Now is the time to experience the stunning transformation that the Joico Blonde Life Bright Glow Oil can bring to your hair. Don't settle for anything less than the best. Shop now and let your blonde hair shine brighter than ever before.
Disclaimer
Please note that individual results may vary. While the Joico Blonde Life Bright Glow Oil is designed to enhance and nourish blonde hair, factors such as hair type, maintenance routine, and external influences can all contribute to varying outcomes.