Ideal Complex Revitalizing Eye Gel
Jan 8, 2020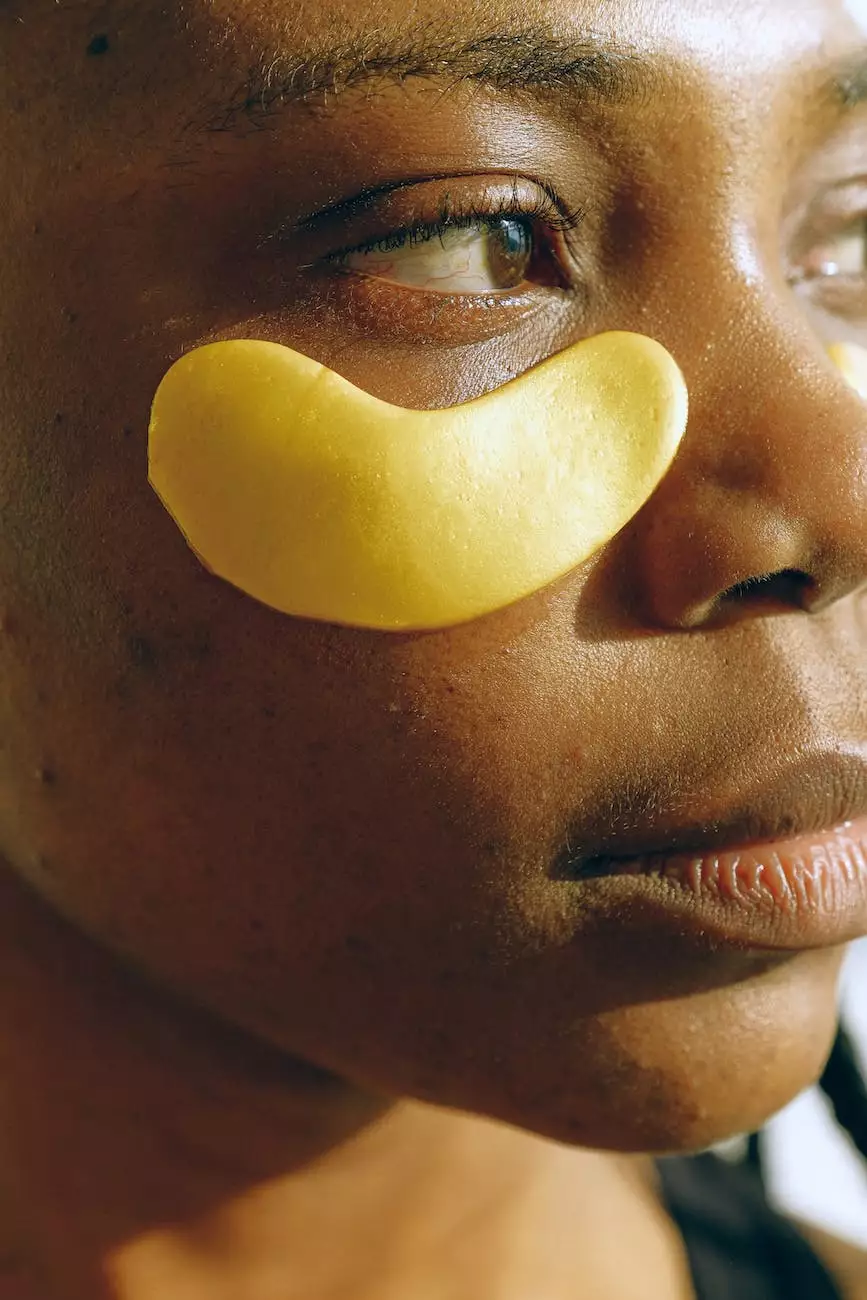 Transform Your Tired Eyes with our Revitalizing Eye Gel
Welcome to Blush You, your one-stop shop for the finest skincare products. As a leading eCommerce destination in the beauty industry, we are proud to present our Ideal Complex Revitalizing Eye Gel. Say goodbye to tired, puffy eyes and hello to a vibrant, youthful appearance with our revolutionary eye gel!
The Power of the Ideal Complex Revitalizing Eye Gel
Our Ideal Complex Revitalizing Eye Gel is a game-changer in the world of skincare. With its advanced formula and carefully selected ingredients, this eye gel is specifically designed to target common issues such as wrinkles, puffiness, and dark circles around the eyes.
Formulated with potent antioxidants and nourishing botanicals, our revitalizing eye gel provides intense hydration and helps restore the delicate skin around the eyes. The lightweight gel texture absorbs quickly, leaving no greasy residue and allowing for effortless application.
Key Benefits
Reduces Wrinkles: Our eye gel incorporates powerful ingredients that help minimize the appearance of fine lines and wrinkles, promoting smoother, more youthful-looking skin.
Diminishes Puffiness: Say goodbye to puffy eyes! Our unique blend of ingredients works to reduce under-eye puffiness, giving you a refreshed and revitalized appearance.
Eliminates Dark Circles: Our eye gel targets the underlying causes of dark circles, working to brighten the skin and diminish the appearance of discoloration. Achieve a brighter, more luminous look!
Hydrates and Nourishes: Infused with hydrating ingredients, our revitalizing eye gel deeply moisturizes the skin, helping to improve elasticity and restore a youthful, supple complexion.
Quick Absorption: The lightweight gel texture of our eye gel allows for fast absorption, ensuring that your skin receives the benefits without any sticky or heavy residue.
Usage Instructions
To achieve optimal results, follow these simple steps:
Ensure your face is clean and dry.
Gently apply a small amount of the Ideal Complex Revitalizing Eye Gel around the eye area using your ring finger.
Use gentle, upward motions to massage the gel into the skin until fully absorbed.
For best results, apply morning and night as part of your skincare routine.
Why Choose Blush You?
At Blush You, we are committed to providing our customers with the highest quality products. Here's why you should choose us:
Premium Quality: Our Ideal Complex Revitalizing Eye Gel is made using the finest ingredients to ensure maximum efficacy and results you can trust.
Effective Skincare Solutions: We believe in providing our customers with skincare solutions that deliver visible and long-lasting benefits. Our revitalizing eye gel has been meticulously developed to address common concerns effectively.
Customer Satisfaction: Your satisfaction is our top priority. We strive to exceed your expectations by offering exceptional customer service and support throughout your shopping experience.
Secure and Convenient Shopping: Shop with confidence knowing that your personal and payment information is always safe and secure when you purchase from us. We offer a seamless and convenient shopping experience.
Transform Your Eyes Today!
Ready to reveal younger-looking, revitalized eyes? Experience the transformative power of our Ideal Complex Revitalizing Eye Gel. Shop now at Blush You and rediscover the confidence that comes with youthful, radiant skin!