Blemish Control Bar
Sep 6, 2020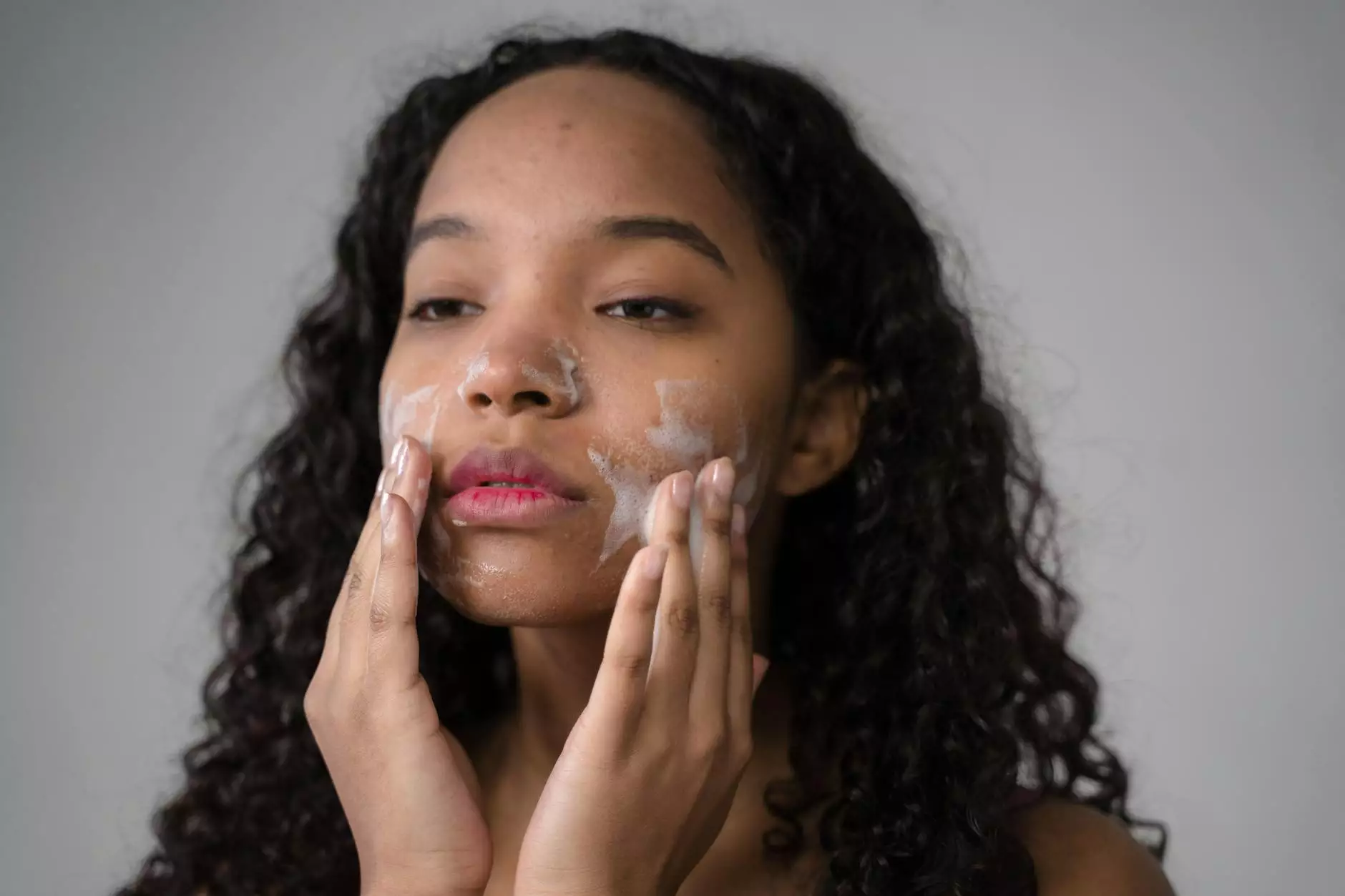 Introduction
Welcome to Blush You, your ultimate destination for high-quality skincare products. We are proud to present our revolutionary Blemish Control Bar, a powerful solution designed to help you achieve clear, flawless skin. With its unique formulation and targeted ingredients, this bar is a game-changer in the world of skincare. Read on to discover how the Blemish Control Bar can transform your beauty routine.
The Key Benefits
Our Blemish Control Bar offers a multitude of benefits, making it an essential addition to your skincare regimen:
Targeted Blemish Treatment: The Blemish Control Bar is specifically formulated to effectively combat blemishes, including acne, pimples, and blackheads.
Gentle Yet Powerful: Unlike harsh chemical treatments, our bar is gentle on the skin while still delivering powerful results. Say goodbye to dryness and irritation.
Natural Ingredients: We believe in harnessing the power of nature. Our Blemish Control Bar is infused with a careful selection of natural ingredients known for their anti-inflammatory and antimicrobial properties.
Minimizes Scarring: The specialized formulation of the bar helps minimize the appearance of scars left behind by previous breakouts, promoting an even and smooth complexion.
Brightens and Balances: In addition to targeting blemishes, our bar also works to brighten the skin and restore its natural balance. Enjoy a youthful and radiant glow.
Gentle Exfoliation: The Blemish Control Bar gently exfoliates the skin, removing dead cells and unclogging pores. This helps prevent future breakouts and promotes clear, healthy skin.
The Science Behind It
At Blush You, we believe in combining scientific research with the power of natural ingredients. The Blemish Control Bar is formulated with a unique blend of potent actives:
Tea Tree Oil: Known for its antibacterial properties, tea tree oil helps combat acne-causing bacteria and reduce inflammation.
Salicylic Acid: This beta-hydroxy acid exfoliates the skin, unclogs pores, and reduces oil production, making it an effective treatment for acne.
Botanical Extracts: Our bar also contains carefully selected botanical extracts, such as aloe vera, chamomile, and green tea, which soothe and nourish the skin.
How to Use
Using the Blemish Control Bar is quick and effortless:
Wet your face with warm water.
Gently massage the bar onto your skin using circular motions.
Leave it on for a minute to allow the powerful ingredients to work their magic.
Rinse thoroughly and pat your face dry with a soft towel.
For best results, use twice daily as part of your skincare routine.
Customer Testimonials
Don't just take our word for it! Here's what our customers have to say about the Blemish Control Bar:
Martha D. "I've struggled with acne for years, but this bar has truly been a game-changer for me! My skin is clearer than ever, and I couldn't be happier."
Josh P. "After trying countless products, I was skeptical, but the Blemish Control Bar really delivered. It not only cleared my skin but also improved its overall appearance."
Shop Now
Ready to achieve blemish-free skin? Shop now and discover the power of our Blemish Control Bar. With Blush You, your journey to clear, flawless skin begins today!
Note: For any specific questions or concerns about your skin, we recommend consulting with a dermatologist before incorporating new skincare products into your routine.