Ideal Complex Restorative Eye Cream
Jun 14, 2020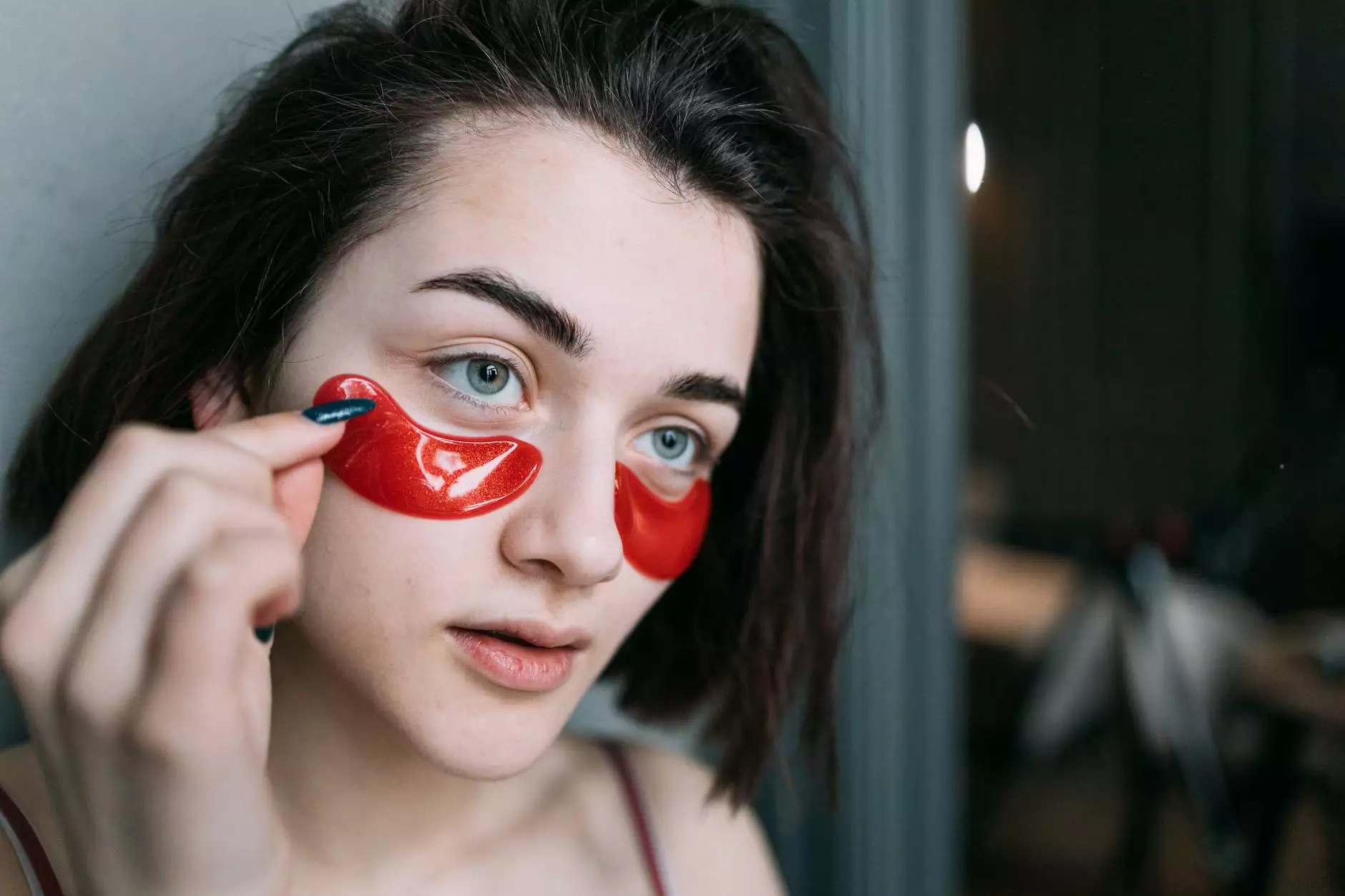 Welcome to Blush You, your premier destination for high-quality skincare products. Here at Blush You, we understand the importance of taking care of your delicate under-eye area. That's why we are proud to introduce our revolutionary Ideal Complex Restorative Eye Cream.
Rejuvenate Your Under-Eye Area
Are you tired of dealing with puffiness, dark circles, and fine lines around your eyes? Look no further! Our Ideal Complex Restorative Eye Cream is specifically formulated to address these common concerns and deliver exceptional results.
Advanced Formula
Our eye cream utilizes a powerful combination of potent ingredients, carefully selected for their unique properties and benefits. With active ingredients such as hyaluronic acid, peptides, and antioxidants, this advanced formula targets multiple signs of aging, restoring a youthful appearance to your under-eye area.
Benefits
The Ideal Complex Restorative Eye Cream offers a wide range of benefits to help you achieve your desired results:
Reduced Puffiness: Say goodbye to tired, puffy eyes with our revolutionary eye cream.
Brighter Skin: Restore radiance to your under-eye area and minimize the appearance of dark circles.
Smoothing of Fine Lines: Reveal smoother, more youthful-looking skin with regular use.
Deep Hydration: Keep your under-eye area moisturized and plump for a healthier complexion.
Firming Effect: Help to improve the elasticity and firmness of the delicate skin around your eyes.
How to Use
For optimal results, follow these simple steps:
Gently cleanse and dry your face. Make sure to remove any makeup residue or impurities.
Take a small amount of the Ideal Complex Restorative Eye Cream and dab it gently around your eye area using your ring finger. Avoid getting the product into your eyes.
Gently massage the cream into your skin using circular motions, allowing it to fully absorb.
Use the eye cream twice daily - once in the morning and once before bed - to maximize its benefits.
Why Choose Blush You?
Blush You is dedicated to providing our customers with the highest quality skincare products. When you choose our Ideal Complex Restorative Eye Cream, you can expect:
Exceptional Results: Our eye cream is designed to deliver noticeable improvements in the appearance of your under-eye area, giving you a more youthful and revitalized look.
Premium Ingredients: We source only the finest ingredients to ensure the efficacy and safety of our products. Our formulas are created with your skin's health in mind.
Satisfaction Guaranteed: We are confident in the effectiveness of our products. If you are not satisfied with your purchase, we offer a hassle-free return policy.
Expert Advice: Our team of skincare experts is always available to answer any questions you may have and provide personalized recommendations based on your unique needs.
Unlock the Power of Ideal Complex Restorative Eye Cream
Experience the transformative benefits of our Ideal Complex Restorative Eye Cream for yourself. Click here to browse our selection of skincare products and start your journey towards healthier, more youthful-looking under-eye area.
Invest in your skin today with Blush You - your trusted partner in skincare.