Welcome to The Indigo Hair Studio - Stylists
Jul 14, 2020
About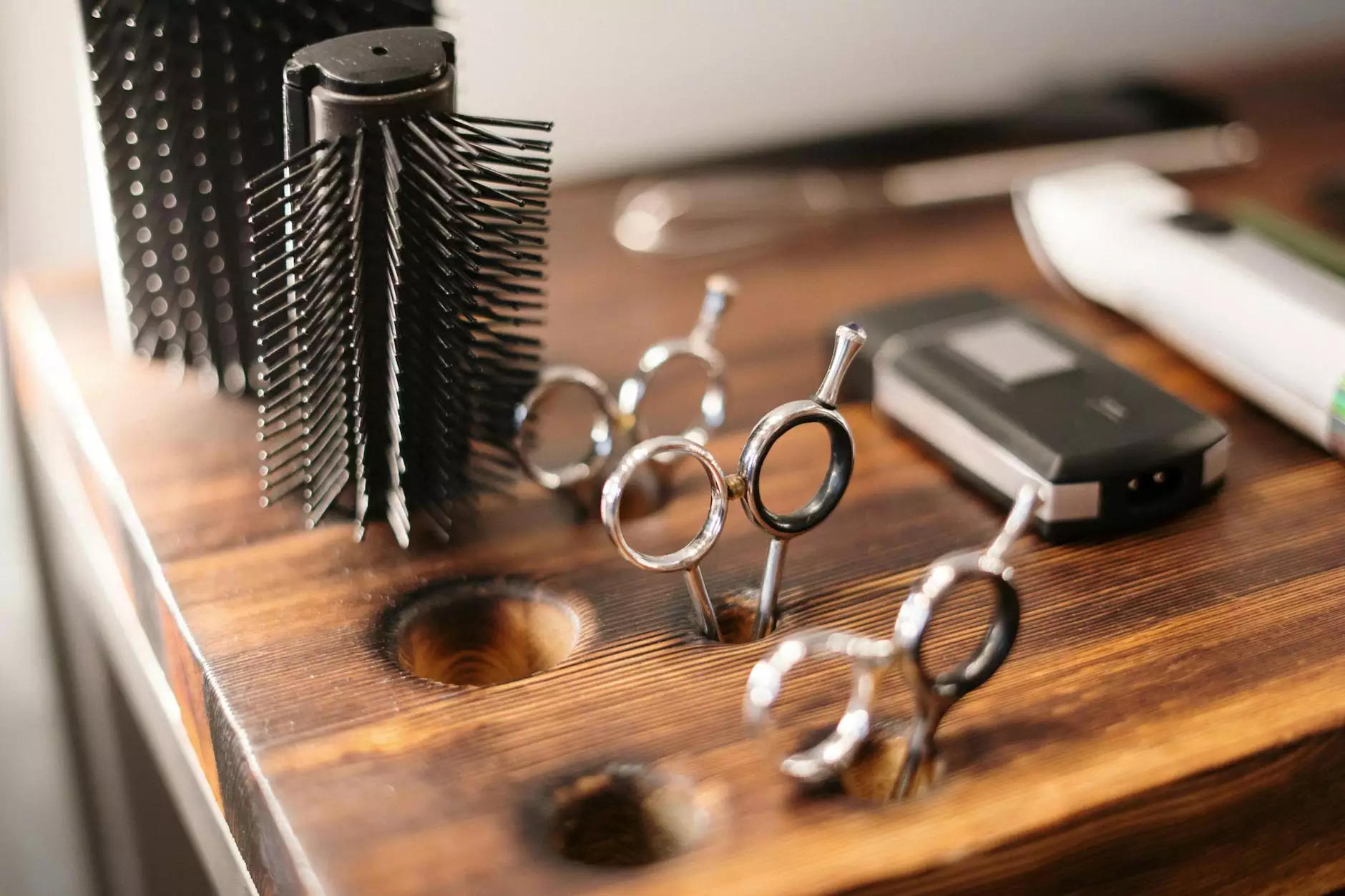 Meet Our Expert Stylists
At The Indigo Hair Studio, our team of expert stylists is here to provide you with top-notch hair care services tailored to your unique needs. With years of experience in the industry, our stylists have gained a reputation for their exceptional skills, attention to detail, and dedication to client satisfaction.
1. Sarah Thompson - Master Stylist
Sarah Thompson is a highly acclaimed Master Stylist with over 15 years of experience. Her passion for hair and keen eye for precision make her a go-to choice for clients seeking a transformative look. From trendy cuts to vibrant color treatments, Sarah's artistic approach and commitment to staying updated on the latest hair trends ensure that you will leave her chair feeling confident and satisfied. Book an appointment with Sarah today to experience her expertise.
2. Michael Davis - Color Specialist
For all your color needs, Michael Davis is the go-to expert. As a Color Specialist, Michael brings a wealth of knowledge and creativity to each client's unique color journey. Whether you're looking for a subtle change or a bold transformation, Michael's expert understanding of color theory and advanced techniques will leave you with stunning results. Book a consultation with Michael to discuss your desired color vision and let his expertise bring it to life.
3. Emily Roberts - Bridal Hair Specialist
Choosing the perfect hairstyle for your big day is made easy with Emily Roberts, our Bridal Hair Specialist. Emily understands the significance of this special occasion and works closely with each bride to create a personalized and breathtaking look that complements their style and enhances their natural beauty. From romantic updos to cascading curls, Emily's attention to detail and ability to create picture-perfect hairstyles will make you feel like a true queen on your wedding day. Schedule a bridal hair consultation with Emily today and let her bring your dream wedding look to life.
Why Choose The Indigo Hair Studio?
When it comes to your hair, you deserve nothing but the best. At The Indigo Hair Studio, we are committed to providing you with an unparalleled salon experience. Here's why you should choose us:
1. Expertise and Skill
Our stylists are highly trained professionals who stay up-to-date with the latest industry trends and techniques. They have mastered the art of haircare and know how to tailor their skills to cater to your unique needs and preferences. Rest assured, you are in capable hands when you choose us.
2. Personalized Services
We understand that each individual has their own hair goals and aspirations. That's why we take the time to listen to your needs and work with you to achieve the desired outcome. Our personalized approach ensures that you leave our salon with a hairstyle that not only looks amazing but also reflects your personality.
3. Premium Products
At The Indigo Hair Studio, we believe in using only the best products for your hair. We stock a wide variety of premium brands that are gentle on your hair and promote its health and vitality. From shampoos and conditioners to styling products, we have everything you need to maintain your gorgeous locks between salon visits.
4. Customer Satisfaction
Our ultimate goal is your satisfaction. We take pride in exceeding our clients' expectations and ensuring that they leave our salon feeling confident and happy. Our commitment to exceptional service has earned us a loyal clientele who trust us for all their haircare needs.
Ready to experience the expertise of our talented stylists? Book your appointment at The Indigo Hair Studio by Blush You today and let us help you achieve your hair goals.
Contact Us
If you have any questions or would like to inquire about our services, please reach out to our friendly team: