The Glam Box - Elevate Your Beauty Collection
May 2, 2022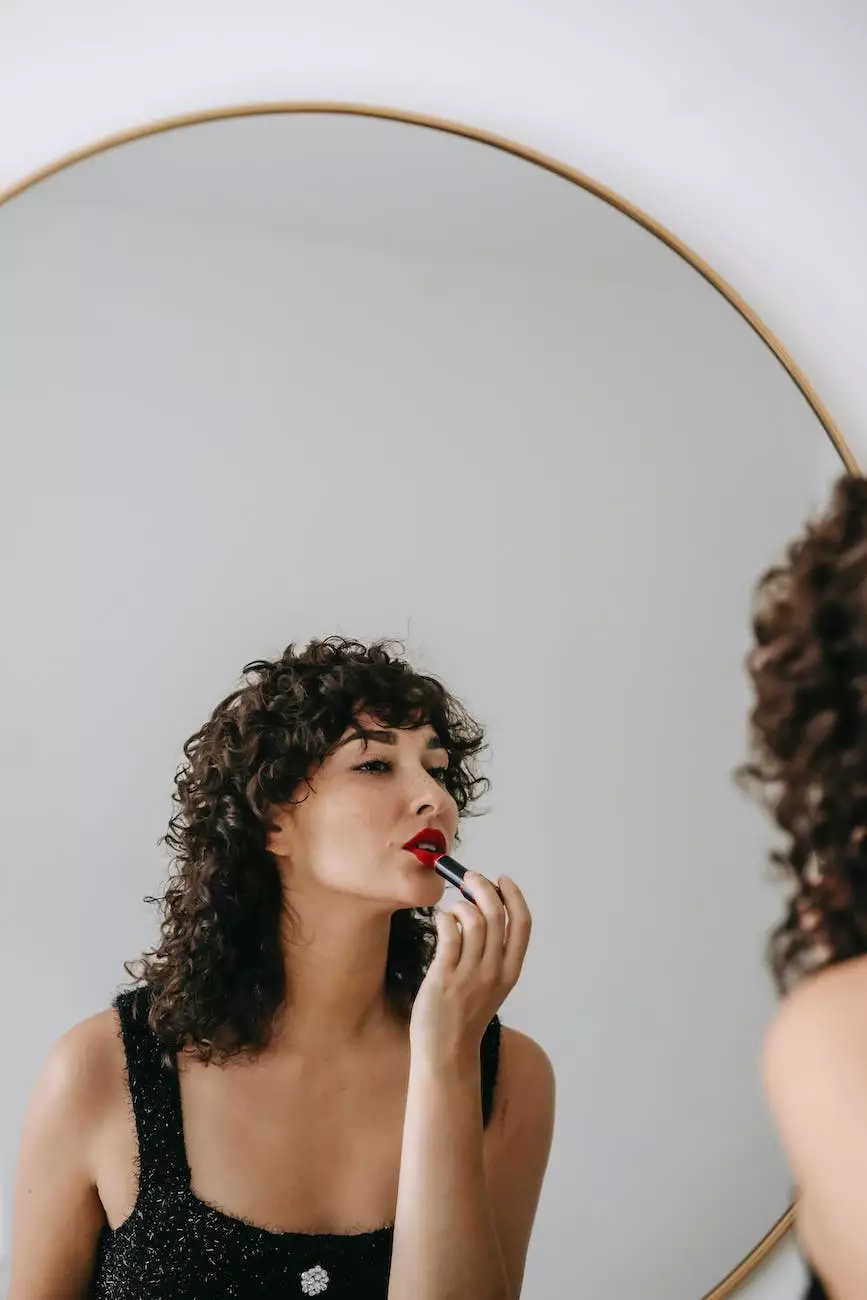 Introduction
Welcome to Blush You, the ultimate destination for all your beauty needs. We are thrilled to introduce our exclusive offering, "The Glam Box". This meticulously curated box is designed to elevate your makeup collection and provide you with a truly luxurious beauty experience.
Curated Beauty Products
At Blush You, we understand that every beauty enthusiast craves the latest trends and premium quality products. That's why "The Glam Box" features a hand-picked selection of high-end beauty items that are sure to impress.
From iconic makeup brands to innovative skincare products, each item in "The Glam Box" is chosen with utmost care to ensure that you receive the best of the best. Whether you are a makeup beginner or a seasoned pro, our curated box caters to all skill levels and preferences.
Unveiling Your Glamorous Experience
When you open "The Glam Box", you enter a world of pure luxury and glamour. The sleek packaging and attention to detail reflect the thoughtfully curated contents inside. Each box is designed to make you feel like a VIP, adding an extra layer of excitement to your beauty routine.
Inside "The Glam Box", you'll find an assortment of full-sized and deluxe sample-sized products that are carefully chosen to enhance your beauty collection. Indulge in a wide range of cosmetics, skincare essentials, haircare products, and more, all delivered right to your doorstep.
Benefits of "The Glam Box"
Wondering why "The Glam Box" is the must-have beauty subscription box? Let us highlight the incredible benefits:
1. Discover New Products
With "The Glam Box", you can discover new and exciting beauty products that you may have never tried before. Our team of experts hand-selects items that are trending in the beauty industry, ensuring that you are always up-to-date with the latest innovations.
2. High-end Brands
We believe in bringing only the finest beauty brands to your doorstep. "The Glam Box" features renowned luxury brands, allowing you to explore their best-selling products without breaking the bank.
3. Customize Your Beauty Routine
We understand that everyone's beauty needs and preferences differ. That's why "The Glam Box" offers customization options, so you can tailor your box to suit your individual style and preferences. Your beauty collection should reflect your unique personality.
4. Luxurious Experience
Indulge in a luxurious beauty experience with "The Glam Box". From the moment you receive your elegantly packaged box to the moment you try out the premium products, this subscription will make you feel pampered and glamorous.
5. Convenient Delivery
We value your time, which is why "The Glam Box" is delivered right to your doorstep. Say goodbye to tedious shopping trips and hello to the convenience of receiving your beauty essentials effortlessly.
How to Get "The Glam Box"
Getting your hands on "The Glam Box" is easy:
1. Visit our Website
Head over to our website, http://blushyouinc.com/products/the-glam-box, and discover "The Glam Box" under our product offerings. You'll find all the details, pricing, and customization options on this page.
2. Choose your Subscription Plan
Select your preferred subscription plan, ranging from monthly to yearly options. We recommend opting for the longer-term plans to enjoy cost savings and a continuous supply of glam.
3. Customize and Order
Customize your "Glam Box" by choosing your preferred beauty product categories, shades, and textures. Our user-friendly interface makes it effortless to curate your perfect box. Once you're satisfied, simply complete your order and get ready to elevate your beauty routine.
Trust the Experts at Blush You
Blush You is a trusted name in the beauty industry, known for our commitment to quality and customer satisfaction. With "The Glam Box", we continue to uphold our standards and deliver an unparalleled beauty experience to our valued customers.
Explore the world of beauty with us and let "The Glam Box" become an integral part of your daily routine. Elevate your makeup collection and embrace a lifestyle of glamour and confidence.
Conclusion
The Glam Box is more than just a beauty subscription box - it's a luxurious experience that unlocks a world of possibilities. Discover the latest trends, pamper yourself with high-end products, and truly indulge in the beauty journey with Blush You. Order your Glam Box today and let your inner beauty shine!
© 2022 Blush You. All rights reserved.