Hydrating Toner - Your Secret to Radiant Skin
Jan 14, 2020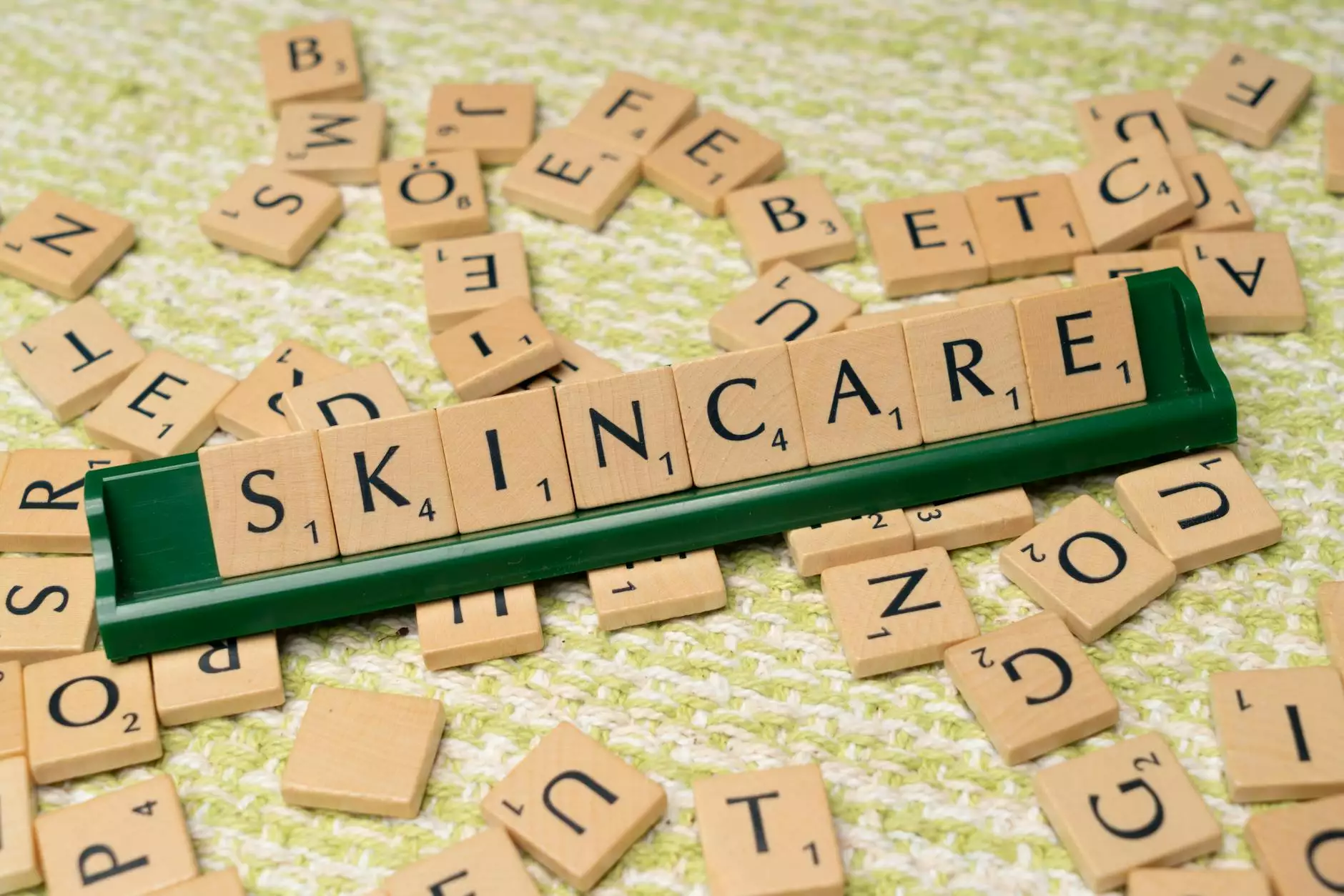 Introduction
Thank you for visiting Blush You, your one-stop destination for premium skincare products. Explore our vast range of skincare solutions that are carefully formulated to provide you with effective results. Today, we want to introduce you to one of our best-selling products - the Hydrating Toner.
The Importance of Hydrating Toner
Achieving healthy and radiant skin starts with a proper skincare routine. Cleansing your face is essential, but have you ever considered the benefits of incorporating a hydrating toner into your regimen?
Our Hydrating Toner is designed to deliver a surge of much-needed hydration to your skin, leaving it moisturized, plump, and refreshed. It helps to balance your skin's pH levels, tighten pores, and prepare your skin for better absorption of serums, moisturizers, and other skincare products.
Key Benefits of Blush You's Hydrating Toner
Our Hydrating Toner is a game-changer when it comes to maintaining a healthy complexion. Here's why:
1. Deep Hydration
Formulated with powerful humectants, our toner provides deep hydration, ensuring that your skin remains moisturized throughout the day. Say goodbye to dry and dull skin!
2. Balances pH Levels
With its pH balancing properties, our toner helps restore your skin's natural balance, reducing excess oil production and minimizing the appearance of enlarged pores.
3. Prepares for Maximum Absorption
A well-hydrated and balanced skin is more receptive to the active ingredients in your skincare products. By using our Hydrating Toner, you're maximizing the effectiveness of your entire skincare routine.
4. Refreshes and Soothes
Infused with soothing botanicals, our toner calms the skin, reduces redness, and provides a refreshing sensation, leaving you with a revitalized and rejuvenated complexion.
The Blush You Difference
At Blush You, we believe in delivering skincare products that are not only effective but also safe for your skin. Our Hydrating Toner is crafted with the highest quality ingredients, free from harsh chemicals and irritants.
We understand that everyone's skin is unique, which is why our toner is suitable for all skin types. Whether you have oily, dry, or sensitive skin, our gentle yet effective formula will work wonders for you.
How to Use
Using our Hydrating Toner is quick and hassle-free. Follow these simple steps to incorporate it into your skincare routine:
Cleanse your face with a gentle cleanser and pat dry.
Apply a small amount of our Hydrating Toner onto a cotton pad.
Gently swipe the cotton pad across your face and neck, avoiding the eye area.
Allow the toner to fully absorb into your skin.
Continue with your usual skincare routine, applying serums and moisturizers.
Shop Blush You's Hydrating Toner Today
Experience the transformative power of our Hydrating Toner and unlock glowing, healthy skin. Shop online at Blush You and discover why our customers rave about this must-have skincare essential.
With Blush You, you can trust that you're getting the best of both worlds - luxurious skincare that delivers real results. Place your order today and take the first step towards achieving the complexion you've always dreamed of.