Kenra Platinum Heat Block 22 Hair Spray
Jul 1, 2019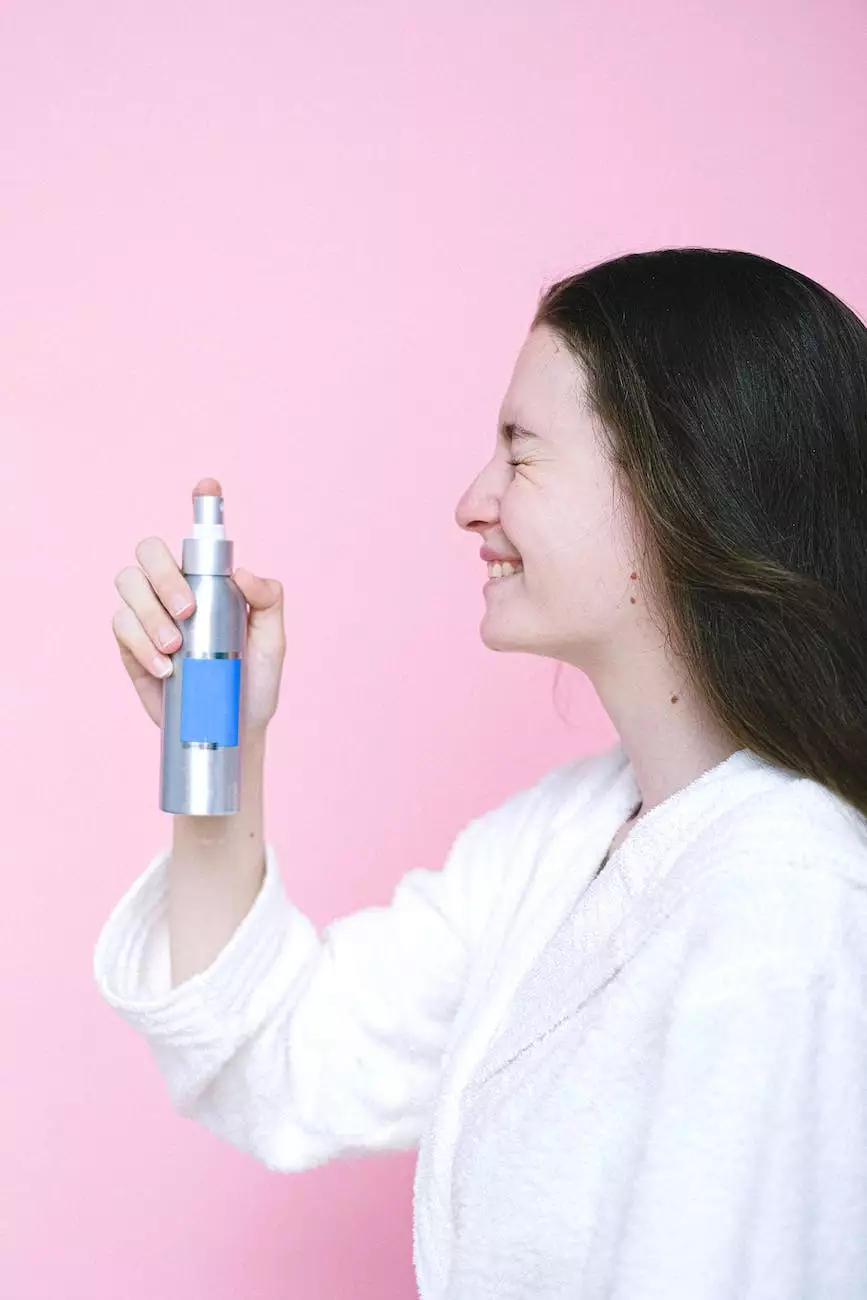 Unleash the Power of Kenra Platinum Heat Block 22 Hair Spray
At Blush You, we are excited to introduce the remarkable Kenra Platinum Heat Block 22 Hair Spray, designed to revolutionize your hairstyling routine. With its advanced formula and heat protection technology, this hair spray ensures that your hair remains flawless and well-protected, even when exposed to high temperatures.
Unmatched Heat Protection for Your Hair
Our Kenra Platinum Heat Block 22 Hair Spray offers unparalleled heat protection, shielding your precious locks from damage caused by styling tools and UV rays. This is especially crucial if you frequently use heat styling tools such as curling irons, flat irons, or blow dryers. With this hair spray, you can confidently style your hair without fear of heat-induced damage.
Long-Lasting Style and Frizz Control
Tired of your styled hair losing its shape and becoming unruly throughout the day? The Kenra Platinum Heat Block 22 Hair Spray fixes that problem. Its unique formulation keeps your hairstyle intact for hours, ensuring that you maintain the perfect look from morning to night. Additionally, this hair spray effectively tames frizz, leaving your hair silky, smooth, and completely manageable.
Lightweight and Residue-Free
One of the standout features of the Kenra Platinum Heat Block 22 Hair Spray is its lightweight formulation. Unlike other heavy hair sprays that weigh down your hair, this spray offers a flexible, touchable hold without leaving any sticky residue behind. Say goodbye to stiff, crunchy hair and welcome a natural-looking, free-flowing hairstyle with ease.
How to Use Kenra Platinum Heat Block 22 Hair Spray
Using the Kenra Platinum Heat Block 22 Hair Spray is simple and hassle-free. Once you have styled your hair to your desired look, hold the can approximately 8-10 inches away and evenly mist the spray all over your hair. For added heat protection, focus on the sections of your hair that will come in direct contact with heat styling tools. Allow the spray to dry completely before touching or styling your hair further.
The Perfect Addition to Your Hair Care Routine
With its exceptional heat protection, long-lasting hold, and frizz control, the Kenra Platinum Heat Block 22 Hair Spray is a must-have in your hair care arsenal. Whether you're aiming for a sleek, straight hairstyle or bouncy, voluminous curls, this hair spray will elevate your styling game to new heights.
Experience the Kenra Platinum Difference
Lovi's Beauty Lounge is proud to offer the Kenra Platinum Heat Block 22 Hair Spray. As a brand known for its innovative hair care solutions, Kenra Platinum is trusted by professionals and hair enthusiasts around the world. Shop now at Blush You and discover the incredible benefits of this heat-protective hair spray.
Shop Now at Blush You
Ready to experience the transformative effects of the Kenra Platinum Heat Block 22 Hair Spray? Visit Blush You's online store today and add this exceptional product to your cart. Pamper your hair with the best heat protection available and enjoy stunning styles without compromising its health. Invest in your hair's future with Kenra Platinum and Blush You!