Where Can I Get My Makeup and Hair Done For Prom
May 6, 2022
Portfolio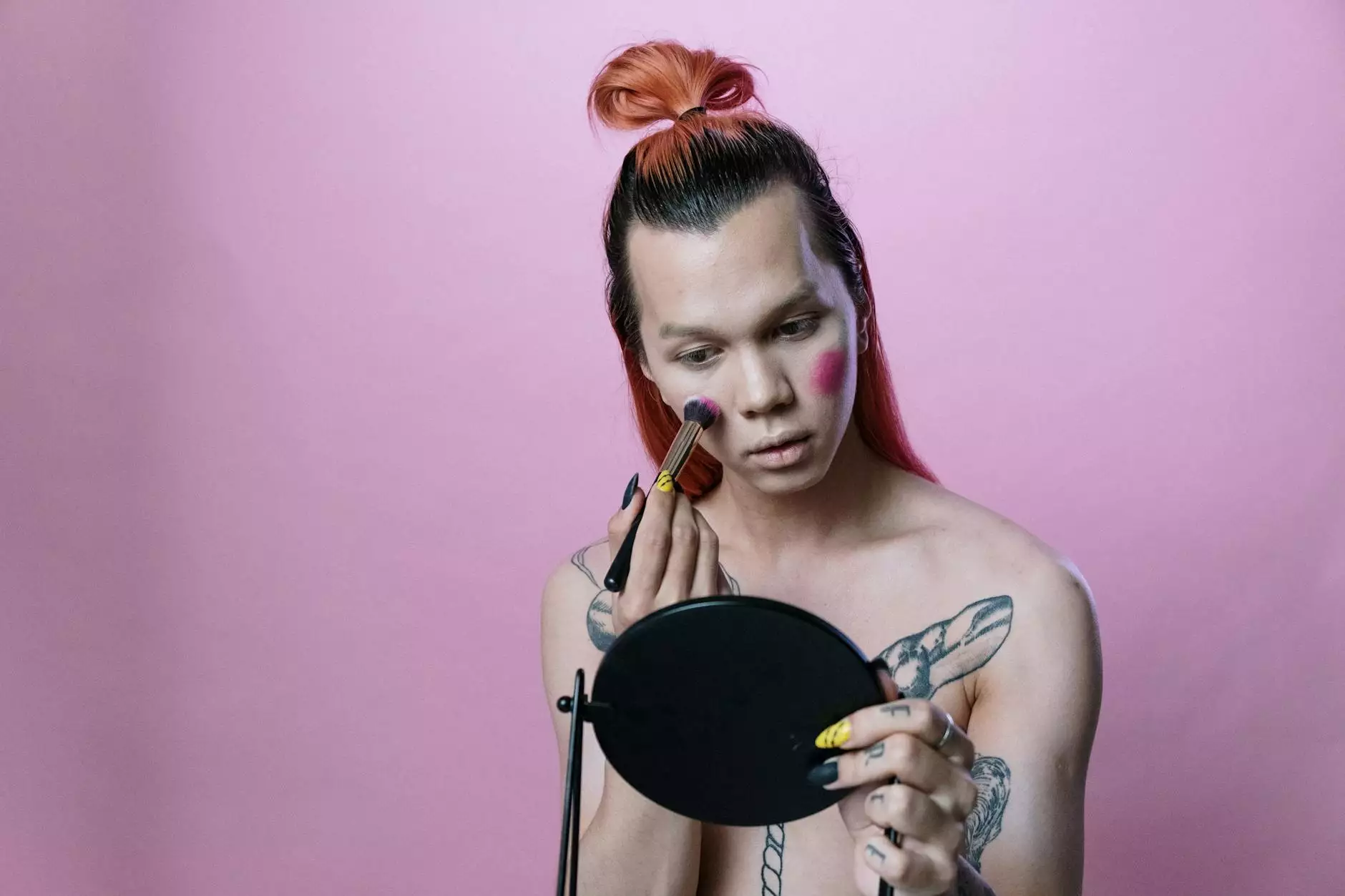 Are you excited about your upcoming prom night but unsure about where to get your makeup and hair done? Look no further! Blush You is here to provide you with the best professional makeup and hair services for your prom.
The Importance of Professional Makeup and Hair for Prom
Prom night is an unforgettable event in every teenager's life. It is a night to celebrate and create lasting memories with friends. Capturing those memories through photographs and videos is an essential part of prom night. Therefore, it's crucial to have your makeup and hair professionally done to ensure you look your absolute best.
Professional makeup artists and hair stylists have the expertise and experience to enhance your natural beauty and create a look that complements your features and personal style. They use high-quality products and techniques to create a flawless and long-lasting result.
Why Choose Blush You for Your Prom Makeup and Hair
Blush You is a leading name in the beauty industry, well-known for its exceptional makeup and hair services. We specialize in creating stunning looks for prom nights that make you feel confident, beautiful, and camera-ready.
Our team of skilled makeup artists and hair stylists stay updated with the latest trends and techniques. They have a keen eye for detail and understand the importance of personalized service. Whether you prefer a natural, glamorous, or bold look, we will work closely with you to bring your vision to life.
At Blush You, we believe in using only the best quality products that are safe for your skin and hair. We carefully select cosmetics and hairstyling products that are hypoallergenic, long-lasting, and suited to your specific needs. You can trust our professionals to enhance your natural beauty without compromising on quality or safety.
Explore Our Portfolio for Prom Makeup and Hair Inspiration
As you prepare for your prom night, browsing through our portfolio can help you find inspiration and discover the perfect makeup and hair look for you. Our portfolio showcases a wide range of styles, from soft and romantic to bold and edgy.
We understand that every individual is unique, and their preferences vary. Our portfolio features diverse makeup and hair looks that cater to different skin tones, hair types, and personal styles. You can get an idea of what you love and communicate your preferences to our team during your consultation.
Book Your Prom Makeup and Hair Appointment with Blush You
Once you've found your perfect prom makeup and hair inspiration, it's time to book your appointment with Blush You. We recommend scheduling your appointment well in advance to secure your preferred date and time.
During your appointment, our skilled artists will take the time to understand your desired look, assess your features, and suggest any necessary preparations. We want you to feel relaxed, pampered, and confident on your prom night, knowing that you are in the hands of professionals.
Enhance Your Prom Night Experience with Blush You
Choosing Blush You for your prom makeup and hair services will elevate your prom night experience. We strive for excellence in everything we do from the moment you step into our studio to the moment you step out, feeling like the belle of the ball.
Visit our website, http://blushyouinc.com/portfolio/hair-makeup, to explore our extensive portfolio and learn more about our services. Contact us today to schedule your prom makeup and hair appointment with Blush You. Let us help you look and feel your best on this magical night!